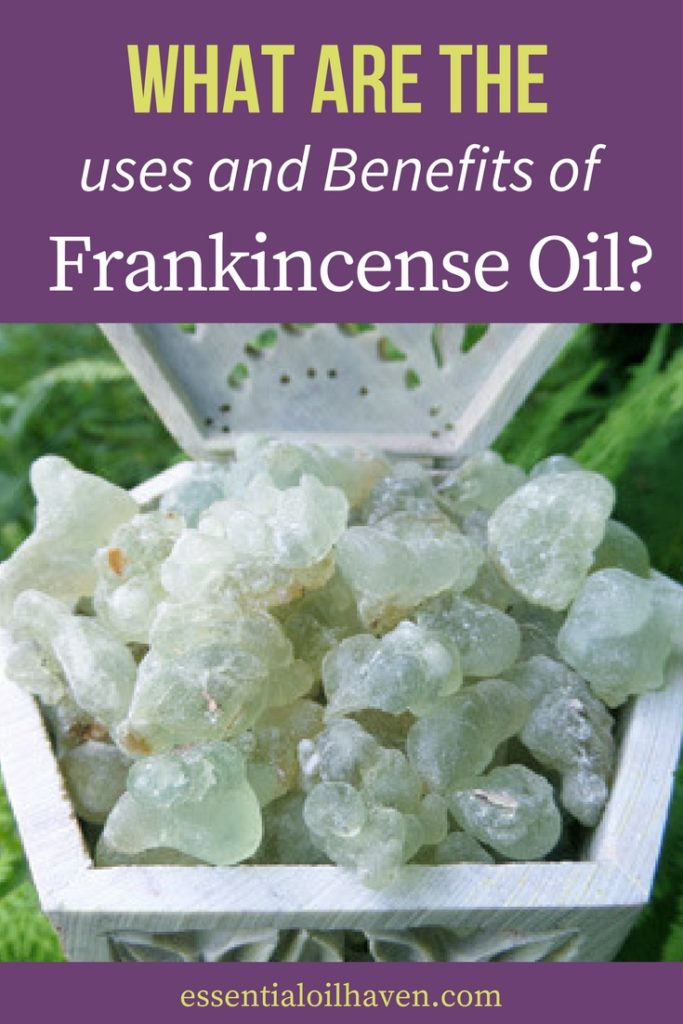 Technology has changed the world. One of today's prominent area of development is the health and beauty sector. From the latest beauty ingredients to the most advanced surgeries, we will surely never run out of choices and new options.
Before the famous BB cream and salicylic acid even existed, did you know that our ancestors used essential oils to enhance their innate beauty instead? Frankincense oil is one of the most sought-after essential oils used for beauty and health purposes in the ancient times. If you are curious as to what this coveted oil can do to your health and overall appearance, then you have clicked on the right link. This article will give you the head start that you need to know about the Frankincense oil's benefits and uses.
What is Frankincense Oil?
Frankincense oil is extracted from the Boswellia trees; it is a prized essential oil known for its extraordinary benefits in the health and beauty department. It was best known for playing an important role in the religious ceremonies during the ancient times. Ancient people used to burn frankincense and use it as an incense. However, frankincense has gone a long way after that. It is now a well-known ingredient in many beauty products.
Where does it come from?
Frankincense oil comes from the leaking "resin" of the Boswellia tree that is hardened naturally and then scraped off from the trunk later on. The dried frankincense is what the ancient people used as incense in their religious ceremonies; however, it can also be heated and steamed to make it into an essential oil. Whether dried or in oil form, frankincense is believed to have some medicinal properties.
What are the uses of Frankincense oil?
Who would have thought that essential oil can do so many wonders to our body? If you aren't yet convinced with this oil's magical works, here is a list of the uses and applications of frankincense essential oil: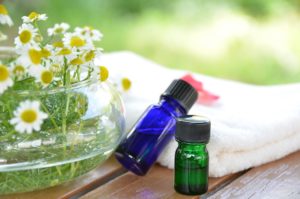 Moisturizes and Heals Skin
If you have sensitive skin and are very cautious in using commercially-endorsed body lotions from the marketplace, then frankincense essential oil is an excellent alternative. It helps strengthen your skin's elasticity and protect it from blemishes and dark spots, which may likely appear once you get a little older. Hence, this is recommended for all ladies of age who still want to get that glow despite the years speedily passing by.
According to Dr. Joseph Mercola of Mercola.com, Frankincense promotes cell regeneration, making your skin look young and healthy.

Promotes Hormonal Balance
Do you have a series of mood swings whenever you get your monthly visitor? Most women tend to experience what they call PMS and muscle cramps once a month. While this is not a big deal for others, some women experience severe pain to the point of being grumpy and easily irritated.
Well, good news to all ladies out there! The frankincense oil can also be used to balance your body's hormones ¹. It helps increase the oxygenation of your pituitary glands, instantly giving you a peaceful and relaxed body state. Consequently, your hormones are now functioning properly, allowing positive emotions to show.
Shop Frankincense Oil on Amazon
Treats Blemishes and Acne
Another upside of using frankincense is that it helps lighten the blemishes and treats acne after continuously using the product. It is by far one of people's favorite essential oils. It has an astringent property which is very helpful in speeding up the healing process of acne.
Relieves Body Pain and Inflammation
Do you constantly suffer from body pain, as well as inflammation? Your circulatory system may not be functioning properly. Massaging the affected area with frankincense oil for skin will help soothe the pain and heal the inflammation. Frankincense has pain-relieving and anti-inflammatory properties that help heal the body at the cellular level.
So, the next time you feel like you have stressed your body too much, you now have a go-to treatment anytime.
Promote Proper Digestion
With a lot of sumptuous dishes nowadays, it is easy to get tempted and stuff our stomach with more than it can accommodate. Talk about binge eating! Thus, it is no surprise why more and more people are having problems with their digestive system.
If you have more than enough food after a festive meal or dinner party, worries about having stomach aches and weak digestions should not stop you from having fun. Just take a small bottle of frankincense with you, and you are good to go. Even though I personally do not endorse using any essential oil internally, if you've consulted with your local doctor or health practitioner, you can take it in your prescribed dosage or mix. Consult your doctor for assurance and to check if you have no allergic reactions to it. Remember, better be safe than sorry!
Moreover, if you have access to green frankincense, that's better. Water with soaked green frankincense is said to be the most effective ailment when it comes to stomach problems. However, green frankincense is very rare and expensive, not to mention it is very sensitive to direct sunlight.
Improves Severe Migraine Conditions
Have you ever felt like you have a bomb in your head waiting to explode? It is very unsettling and makes you feel uncomfortable all throughout the day. These migraine incidents have been a problem of millions of people worldwide; thus, the search for its ultimate treatment is certainly in demand.
Frankincense essential oil is your lifesaver in cases like this. It is very efficient in relieving the pain and discomfort caused by a heavy migraine. You no longer have to worry about nasty headaches since the aroma from frankincense essential oil can help ease the pain. Click here for more details.
People from the ancient times used the frankincense as an incense for they believed it has a medicinal value and drives illnesses away. This is not far from the scientific explanations of today, though. Frankincense has indeed a relaxation effect that helps relieve stress, migraine, and body pain, giving you a new source of energy and can recharge your body.
Treats Urinary Problems
Frankincense covers a lot of health problems; one of which is urinary problem. It is a safe alternative to encourage urination and assist your body to release that excess water. Moreover, it also helps in the release of sodium and other toxins inside your body, making you feel healthier than ever.
Has Anti-Cancer Benefits
This is perhaps the most forward-thinking benefit of frankincense oil. Apparently, several studies have been made regarding the uses of frankincense essential oil. This notion is anchored by the fact that Beta-elemene, a cancer-fighting compound, is found in frankincense essential oil. This strengthens the hope that this miracle oil does not merely offer skin benefits but serious health issues like cancer as well.
Although there are no conclusive reports about this yet as further research are still in the works, many researchers believe that frankincense essential oil has the potential to prevent cancer².
How to Use the Frankincense Essential oil?
There are myriad of ways to use frankincense oil; it depends on what specific health or beauty issues you want to target. Below are some typical steps on how to use it:
Direct Application
Direct application is advisable for treating acne problems, cuts, wounds, as well as to lighten your skin's blemishes. If your intent is to treat skin imperfections, then a direct application is safe to execute.
• Drop a small amount on your fingertips
• Dub it gently on the affected area, then rub in a circular motion. Use your ring finger when doing this step to avoid pressing too much force on the skin.
• Let your skin absorb the oil. Repeat this for at least twice a day.
Essential Oil mixed with Water
This is usually suggested for health problems that involve internal organs such as kidney and the digestive system. Essential oils are generally mixed with water as taking it pure is way too strong.
• Measure 1 teaspoon of frankincense oil
• Mix it with 1 cup of water
• Stir well and drink it.
It is better to drink it an hour or 30 minutes before taking you meal (or better yet, on an empty stomach). You don't want to encourage any chemical reaction inside, so just avoid mixing it up with another chemical compound.
Frankincense Water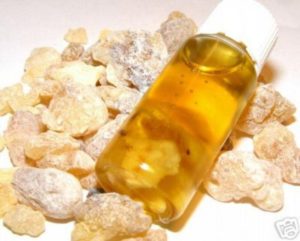 This one is a little bit different than the earlier mentioned. Here, instead of using frankincense oil, the frankincense 'resin' (the hardened variation) is used. This is also best for internal health issues.
• Soak the resin in a glass of water.
• Cover it and leave overnight.
• Remove the frankincense resin and drink the water.
Frankincense Essential Oil Mixed with Oregano oil
This recipe is very effective for treating cough and colds. The anti-inflammatory property of the frankincense oil is a great blend of the oregano oil, which is a proven cure for a cough and phlegm.
• Put the frankincense oil and oregano oil together with a 50/50 mixture.
• Mix well, add water, and drink.
Conclusion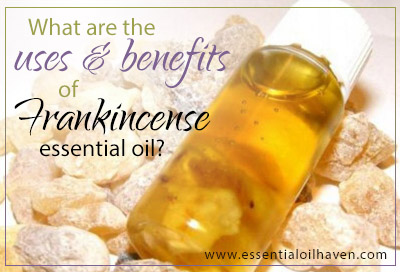 There are a lot of essential oils available in the market today, and frankincense is one of the most efficient and versatile ones. Although most essential oils offer several advantages and health benefits, you must also take it as a personal responsibility to do your own research and proper medical assessment. This is to make sure you have no allergic reaction to it and to check whether it is safe for you to take it. Read some essential oil brands reviews here.
Overall, essential oils are a great addition to your emergency kit at home. Who knows? In times of emergency situation, you'd be glad you got one at your disposal.
Shop Frankincense Oil on Amazon
Do you think this article has helped you? Feel free to share with your friends, so they too can learn the wonders of frankincense essential oil!
Resources