Fractionated Coconut Oil is one of many carrier oil choices used to dilute essential oils for safe application on the skin. In its abbreviated form "FCO", these 3 letters simply stand for Fractionated Coconut Oil. If you've been learning about aromatherapy and essential oils use, you're certain to have heard about it!
This article explains in-depth why FCO is a high quality carrier oil that anyone can safely use. I'll also explain the differences between FCO and "regular" coconut oil that you buy at the supermarket.
Coconut Oil Vs. Fractionated Coconut Oil
Coconut oil is one of the staple ingredients for cooking and skincare on every health-conscious person's home. It is rich in essential fatty acids, vitamins, and antioxidants that our body needs internally and externally. The most common types of coconut oils used are the Extra Virgin Coconut Oil and the Fractionated Coconut Oil (FCO).
This post contains affiliate links, which means if you make a purchase through these links, I may receive a small commission at no extra cost to you. Read my full disclosure policy here.
Extra Virgin Coconut Oil turns solid at lower room temperatures which makes it harder to spread when used on the skin, while the FCO stays liquid even in lower temperatures, making it more suitable for skincare use. FCO is also known to less likely to cause breakouts or skin irritations because it is quite easily absorbed by the skin.
The two may come from the same nut but they are totally different oils because Extra Virgin Coconut Oil (VCO) is made by cold-pressing the liquid from the coconut meat, then separating the oil from the milk and water. In contrast, Fractionated Coconut Oil (FCO) is an oil made from regular coconut oil through an extra process called fractionation. FCO is known to be more stable compared to VCO.
Separating the various fats in ordinary coconut oil through the fractionating process is the only way of getting Fractionated Coconut Oil. By this approach, you will get two medium-chain triglycerides (MCTs) known as capric acid and caprylic acid. These fatty acids are suitable for maintaining a healthy weight and other benefits to humans.
How is FCO Produced?
Fractionated coconut oil is a product prepared from ordinary coconut oil and contains medium chain triglycerides (MCTs) like capric acid (C10) known as octanoic acid and caprylic acid (C8) also referred to as decanoic acid. Experts have rated it as a great source for fatty acids having about six carbon atoms or twelve carbon atoms. (1)
This type of coconut oil cannot freeze in the fridge and its shelf life is very long – basically infinite. It has almost no odor or taste, and is ideal for blending with essential oils as a carrier oil. When applied on the skin, it soothes problematic and dry skin and helps make the skin look smooth and shiny. A study (2) submits that if consumed, Fractionated Coconut Oils have healing effects for epileptic patients, as they can be converted into ketones.
Fractionated Coconut Oil (FCO) is made through fractionation, a process whereby hydrolysis (3) is done first before the oil undergoes steam distillation, which then releases the final product. Simply put, this process is used to separate lipids or fatty acids and molecules of triglycerides into various oil compounds like Fractionated Coconut Oil.
The many lipids have various melting points. Long chain fatty acids and lauric acid in regular coconut oil have higher melting points than capric and caprylic acids (medium chain fatty acids) found in Fractionated Coconut Oils. Therefore, you will get your FCO quickly from the compound since it reaches its melting point before other constituent elements. The oil is heated beyond the melting point, and after cooling, the clear liquid is separated from the remaining solid. It is a way of creating new products from an existing one and usually requires many hours to accomplish.
Why is FCO So Popular?
The popularity of Fractionated Coconut Oil (FCO) is traceable to the fact that it is a valuable product for essential oils application through the skin. It is applied to the body like massage oil, moisturizing oil, and even as a hair care substance.
FCO has an indefinite shelf life, making it a popular choice for roller bottle blends. Also, Fractionated Coconut Oil can be used at 100% strength, meaning you don't have to dilute it with anything (if you don't want to), before applying it to the skin. It is a fatty carrier oil, not an essential oil.
Before using coconut oil or essential oils for your face by concocting your very own face oil or moisturizer though, please consult your trusted dermatologist or certified aromatherapist first and run a skin patch test. It never hurts to be sure!
5 Ways of Using Fractionated Coconut Oil
FCO is a multi-talent when it comes to using it at home. Here are some of the top uses and benefits of FCO:
May help you lose weight: A main component of Fractionated Coconut Oil are MCTs (Medium Chain Triglycerides), which may help you lose weight because they reduce hunger and calorie intake, help you burn more fat, and are less likely to be stored as fat ¹.
For skin care. FCO is also used in acne treatments, ointments, lotions and other types of creams to treat skin dryness. It has antibacterial properties, which help in strengthening the skin barrier and fight many types of skin infections including acne, cellulitis, folliculitis and athlete's foot caused by bacteria or fungi.
As an aromatherapy carrier oil. For use in aromatherapy, you actually cannot use unrefined coconut oil since it sets like butter in the jar and can only be scooped out in chunks rather than a liquid version. Therefore, coconut oil is made available in the form of a "fractionated" carrier oil that is smooth, clear as water, with a light oily texture and very useful for aromatherapy applications such as massage, DIY recipes, or custom blends. Read more about carrier oils in our previous article here.
In cooking. Yup! Fractionated Coconut Oil can also be used for cooking since it does not go rancid easily and is very stable compared to other oils used for cooking. FCO is more expensive to use in cooking compared to VCO because it involves a lot more processing to make.
To thin out other beauty products. Mixed FCO with different cosmetic products as an ingredient for smooth (or smoother) application. For example, if you have a hand cream that is too thick or pasty, thin it out with FCO.
Can I Ingest FCO?
Yes, you may use Fractionated Coconut Oil for culinary purposes as liquid coconut oil. Medium-chain triglycerides (MCTs) can serve as food supplements and you can take at least one or two tablespoons every day. Just be sure to purchase your FCO from a trusted essential oils brand.
Coconut oil is used across multiple weight loss programs. Everyone desires products that can help them keep fit and maintain a good shape. Various researches conducted by professionals have postulated that FCO is rich in medium chain triglycerides and can help you lose weight naturally. The reason for this assumption is because MCTs cannot accumulate in your body system as fat. (4) Also, they aid in the oxidative processes of fats and calories. (5) Lastly, Fractionated Coconut Oil lessens the consumption of calories and quenches appetite. (6)
Many persons use Coconut Oil as edible oil since it is a versatile product. However, some users have complained of various digestive disorders including nausea, stomach aches, and diarrhea after taking an MCT based Ketogenic diet. Furthermore, allergic reactions to coconut oil have been identified with people experiencing hypersensitivity. (7)
Where to Buy Fractionated Coconut Oil
As with all things health and beauty, it pays to shop at trusted essential oil brands rather than chasing the cheapest price alone. It is important to use a high quality product on our bodies and skin to achieve desired results.
Current essential oil brands carry their own versions of Fractionated Coconut Oils. The most popular ones are from Plant Therapy, Edens Garden, and Rocky Mountain Oils. The following are some useful comparisons that will definitely help you when it comes to choosing which FCO brand suits your taste.+
Plant Therapy
(4.9 / 5)
(Customer ratings based on their website)
Plant Therapy's Fractionated Coconut Oil comes in 2 oz and 4 oz open cap bottles, a 16 oz size that includes a pump, and then the 128 oz is contained in a gallon pail. The packaging is sleek and on the minimalist side. The product description is well written at the back of the bottle and helps you use and understand the product. You can use Plant Therapy's FCO together with any single essential oils, synergies, rollerball blends, or in DIY projects.
Price:
$7.95 for 2 oz
$9.95 for 4 oz
$16.95 for 16 oz
$79.95 for 1 gallon (128 oz)
NOTE: If you prefer to shop organic, Plant Therapy also carries an Organic FCO here. Pricing will be slightly higher than for the regular kind.
Edens Garden
(4.5 / 5)
(Customer ratings based on their website)
Edens Garden's Fractionated Coconut Oil only comes in one size, 4 oz, conveniently with a glass pump bottle. Labeling is presentable enough to give as a gift!
This odorless FCO is a light, easily absorbed carrier that is ideal for applications such as massage and oil-based perfumes due to its non-greasy feel and quick penetration into the skin.
Price:
Rocky Mountain Oils
(4.9 / 5)
(Customer ratings based on their website)
Rocky Mountain Oils' Fractionated Coconut Oil comes in a beautifully designed and packaged bottle. At the 4 oz size, it is $1 pricier than its cousins from Plant Therapy or Edens Garden. The product is equipped with a open cap bottle in the 4 oz size, and a pump bottle in the 12 oz size.
Use FCO to create a custom blend of your favorite essential oils or as an all-natural makeup remover. Great for all skin types. Because of the long shelf life, FCO is ideal and often used in blends and recipes that are not used up quickly.
Price:
$9.95 for 4 oz
$19.95 for 12 oz
Which FCO Should You Buy?
Conclusion
Whether via skin application or direct ingestion, coconut oil should be a staple ingredient in a healthy person's life as it bears so many health benefits! If you're just getting started with essential oils, FCO is a fantastic first carrier oil to choose because it's very light, odorless, and versatile.
What do you think? Do you have any comments, experiences or notes about Fractionated Coconut Oil that you'd like to share with the community? Please post in the comments below!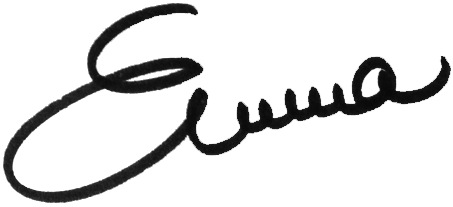 References
(1) https://www.healthline.com/nutrition/fractionated-coconut-oil
(2) https://www.ncbi.nlm.nih.gov/pubmed/19049583
(3) https://www.organicfacts.net/health-benefits/oils/fractionated-coconut-oil.html
(4) https://www.ncbi.nlm.nih.gov/pubmed/18296368
(5) https://www.ncbi.nlm.nih.gov/pubmed/12975635
(6) https://www.ncbi.nlm.nih.gov/pubmed/25074387/
(7) https://www.ncbi.nlm.nih.gov/pubmed/10359903