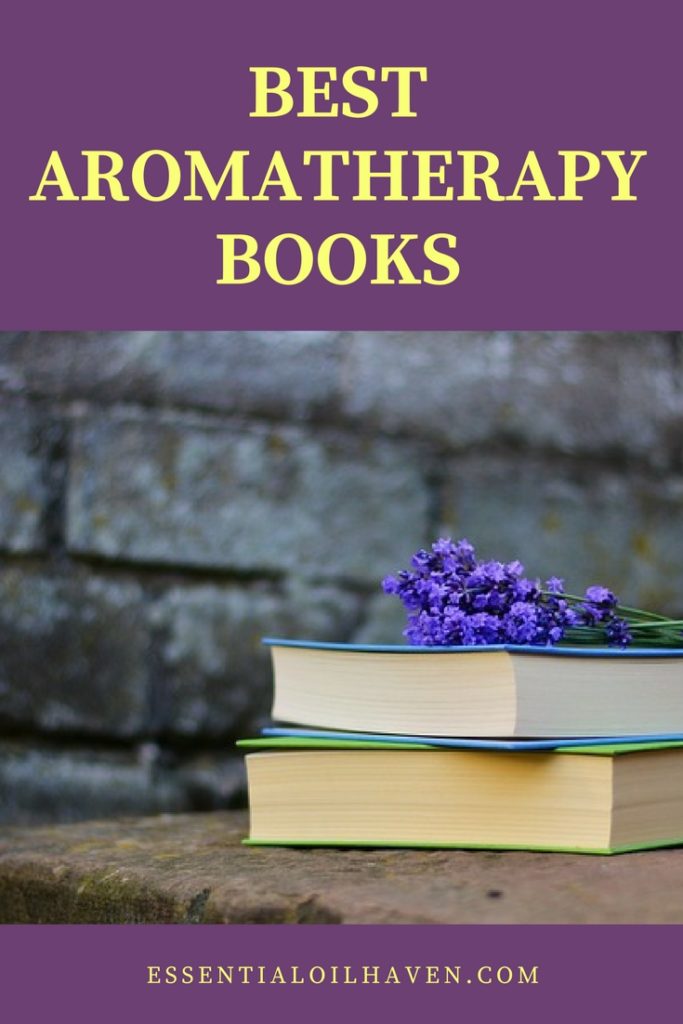 As popular type of alternative medicine, aromatherapy is widely practiced in various sections of the world nowadays.
It is the use of pure essential oils to enhance your life. It's possible to use aromatherapy in a lot of ways – the way YOU'll want to use it depends on your particular lifestyle, choices, and values.
This page is dedicated to share essential oil resources, aromatherapy books, magazines and links I've found around the web that will help further deepen your understanding of essential oils use  in your daily life. Have a browse around!
When you purchase essential oils, you know they will incorporate a variety of therapeutic advantages. Many essential oils shouldn't be ingested orally, so be certain to read the directions or read up on ingesting essential oils here.
There are many sorts of aromatherapy essential oils, and a comparison of some of the most popular and best essential oil brands can be found here.
Best Aromatherapy Books
If you're looking for "that one" book for essential oils and aromatherapy, this would be it! As an Amazon #1 best seller, it is an absolute staple resource for anyone interested in alternative approaches to healing and essential oil use for everyday life.
It is written in practical, easy-to-understand form, but in an "encyclopedic" style with a clear index where you can look up specific oils or ailments. You can use the links below to look inside the book and get a full overview of the index and information contained. You'll see that there are more than 600 easy-to-follow recipes for essential oil treatments and aromatherapy for everyday life.
Cost:
~$18 (Paperback on Amazon), or ~$15 for the Kindle version.
This is the classic Young Living essential oils pocket reference guide. It includes a comprehensive listing and description of each single oil (including cautions) and a listing/description of many conditions and which oils to use. If you're using essential oils for many types of things in your daily life, and you're looking for a holistic, alternative way of caring for yourself and family, this is your bible!
But if you're looking for an easy book to read, and perhaps more of an overview book, this is NOT it! This book contains a lot of detail, and an almost overwhelming amount of info available to study. The print is quite small also.
Still, it's very comprehensive and a great addition to your library, and it really does contain awesome quality information!
Cost:
~$30 and up for a spiral-bound version (it doesn't come any other way)
This newer pocket guide is a convenient quick reference guide for using essential oils. It was revised and expanded in 2016, with lots of information and research finding from a variety of published studies.
This book includes information on over 600 health conditions, and photo illustrations for both the Raindrop Therapy and Vita-Flex techniques, which sets it apart form other aromatherapy books available. It is probably one of the most comprehensive and concise books of its kind on the market today.
The book is spiral-bound, which is a very durable type of binding and – most importantly – allows the pages to lie flat when open, easily letting you use the book during the application of essential oils.
Cost:
$24.95 (Spiral bound on Amazon)
This book is a newly revised edition of the definite guide to using essential oils during pregnancy, birth, and early motherhood.
It clearly describes many of the common themes throughout pregnancy and motherhood, and outlines clear aromatherapy help for each one of them.
I loved reading this book when I had my first baby and would recommend it to any mother or mother-to-be.
As a qualified aromatherapist and registered nurse, the author Allison England has been trained in massage, herbal medicine, and reflexology.
She runs her own aromatherapy clinic for mothers and babies in Cambridgeshire, England, and is the mother of five children.
This would be a fantastic alternative for an essential oil starter book. It features 85+ easy recipes for curing everyday ailments with essential oils, enhancing beauty, and sprucing up your home! Also includes 10 helpful tips for correct and safe essential oil blending, advice on where to buy the best essential oil brands, and how to store your oils collection.
Again, another must-read for getting started with essential oils, and available at a little lower price point than the Complete Book of Essential Oils & Aromatherapy above.
Cost:
From $4.66 (Kindle); also available in Paperback (9.99), Hardcover, and as an Audio Book.
This book is a thorough, yet easy-to-understand aromatherapy book that introduces the wonderful world of aromatherapy and essential oils. It's an easy read that makes it fun for the beginner to get the total essential oils picture in one book only.
You'll get a complete overview of 45 different oils and their various uses, as well as an index for quick reference. Each oil is described for about 2 pages of the book. The book also lists which other oils each individual oil would blend with – a great quick-start on essential oil blending knowledge!
While you won't find an index of every oil ever made in here, the 45 oils that are listed are the most common, most popular ones and described in detail so that you can definitely learn how to apply them in your daily life.
Cost:
Ca. $7.50 for the Kindle version and $9.49 for paperback.
All prices as of time of writing and may be subject to change.
Why Aromatherapy?
Aromatherapy may be used for many different things – from colds to headaches, psoriasis, to make cleaning products or personal care products. The goal though, is always, to get away from chemical solutions and shift our lives towards more natural ways of living.
Always buy a good brand of oils since you will understand what you are getting. Do a little research and make certain you're purchasing the correct essential oils, not an affordable imitation. It appears so simple to just purchase a few oils and begin using them, but the truth is there's a good deal more to aromatherapy than that. If you'd like to learn how to start using essential oils, read on here.
To your well-being,