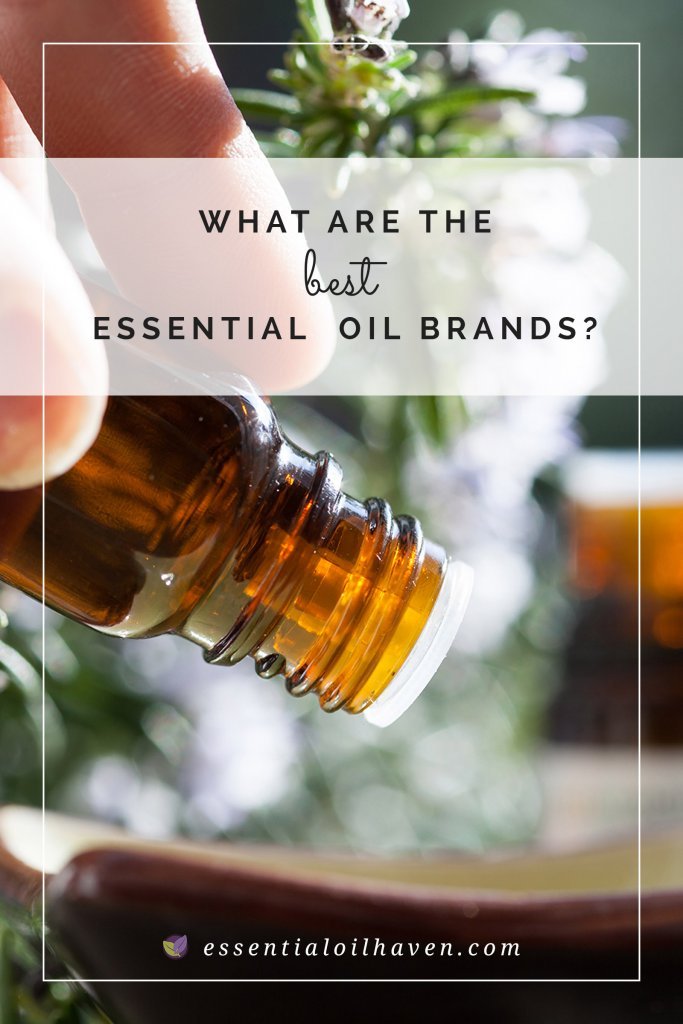 Have you ever wondered, "What are the best essential oil brands"? Who should you buy your essential oils from and why? Those are very good questions! There are variations in quality, standards of production, company culture, price, and product selection among many of the popular essential oil brands available today. I want to highlight what sets apart one essential oil company over another, and which ones would be the
best essential oil brands
to start buying from.
The essential oils industry is not regulated by the FDA, making comparison shopping quite difficult. Some essential oil brands use certain terminologies, others use different names for the same thing. A huge question lately is whether or not you can safely ingest essential oils. Some brands advertise internal use of essential oils, and others advise against it. I recommend to spend some time and get to know an essential oils brand first before you get their products through your door and trust them with the well-being of yourself and your family.
This is not an exhaustive list. As I continue my journey of exploring essential oil companies, I'll be able to update and share more insight.
This post contains affiliate links, which means if you make a purchase through these links, I may receive a small commission at no extra cost to you. Read my full disclosure policy here.
The Best Essential Oil Companies
Young Living | doTerra | Plant Therapy | Rocky Mountain Oils | Edens Garden | Mountain Rose Herbs | REVIVE | Aura Cacia | Now Foods Essential Oils | Lisse Essentials
This curated list of the top 10 best essential oil brands contains oil companies discovered by myself during my training towards becoming a Certified Aromatherapist. This is a list, not a ranking. The essential oil brand that is best for you will depend on a mix of things: how you'll use the essential oils; how many of them you need; and how much you're comfortable paying for your oils.
I own products of all the essential oil brands listed below. This is is a first-hand report paired with research and fact checking. If you happen to find any errors in this information, I'd be thankful if you notify me immediately so I can correct it.
See also:
What To Look For In An Oil Brand:
If you're starting to search for a good essential oil company, you're bound to come across a whole bunch of brand names and associated reviews. In my opinion, the following matters when shopping for an essential oils brand you can trust:
Are the essential oils sold 100% pure, without chemical fillers, additives or synthetics?
Where are the oils sourced and is there anything especially noteworthy about the company/supplier/distiller relationship?
Does the company send their oils to independent 3rd party testing, and do they make test results easily available to the consumer?
How long has the company been in business?
Does the company also offer related aromatherapy products for sale?
How accessible is the company's customer service?
What price range are the essential oils sold at?
If you get green lights for all of the above, and you trust the brand and company, you're likely going to be very happy when your essential oils kit arrives in the mail. If red flags raise up for you, whether by someone else's review or simply by your own intuition, perhaps look into another brand. There are multiple professional, trustworthy, and reputable essential oil companies out there that are willing to sell you a great essential oil. It's not just one company that has it all.
If you have any questions or comments at all, I'd love to hear from you. Enjoy the following brand reviews and comparison charts:

1. Young Living Essential Oils
(4 / 5)
Founded in 1993 with headquarters in Lehi (Utah) and offices in Australia, Europe, Canada, Japan and Singapore, Young Living has grown to become a world leader in essential oils. Their company structure is one of "MLM", meaning multi-level-marketing. This is a type of revenue-sharing model where people become independent distributors and then sign up their friends and family members to shop through them.
Personally, I am not a fan of this structure. But you can read more about it in the detailed brand review here.
Quality Control and Standards
On the front of essential oils quality, these guys seem to be the real deal. They guarantee a Young Living Therapeutic Grade standard, which preserves the integrity and potency of natural essential oils.
What I found most impressive is that they control their product right from the very botanical seeds; cultivating, harvesting and distilling many of their essential oils right on their very own farms across the world. This gives Young Living the unique ability to verify their quality standards at every step of the process. For more information on this, check out their proprietary Seed to Seal production process.
I find it pretty cool that they use a gentle, proprietary steam extraction technique for distilling the most effective of essential oils. They also use cold pressing and resin tapping methods for select oils.
Customer Service
Customer service through the Young Living essential oils website includes a live chat, e-mail address and toll-free number.
Price Range
You can buy Young Living essential oils from Independent Distributors and certainly also on Amazon.com. They'll be one of the most expensive essential oils you'll buy, and you have to decide whether Young Living quality standards, production ethics and company structure are worth it to you! For some alternatives, please read on.
Young Living Essential Oils Review

2. dōTERRA Essential Oils
(4 / 5)
dōTERRA essential oils was founded in 2008 by a group of health-care and business professionals, some of which used to work at Young Living. The founders all shared profound personal experiences with the life-enhancing benefits of essential oils. As per their mission statement, they strive to "bring a new standard of therapeutic-grade essential oils to the world".
Their headquarters are in Pleasant Grove, Utah, with offices around the world. Similar to Young Living, they are also a multi-level-marketing company with membership and wholesale programs.
Quality Control and Standards
Every batch of dōTERRA essential oils is subjected to the CPTG Certified Pure Therapeutic Grade® quality protocol, ensuring potency, purity, and consistency batch to batch. Unfortunately, this protocol is a company-internal process only, so despite its appealing name it is far from industry-encompassing.
On the bright side, dōTERRA sources their essential oils from growers across the globe who use a distillation process of low-heat steam distillation or cold extraction for select essential oils. Their global botanical network encompasses farmers and distillers in 40 different countries. dōTERRA offers full insight into the consumer journey from essential oil sourcing to delivering the bottle to a consumers' hand, on their website Source to You. GC/MS quality reports are also available for download on this website.
Customer Service
If you're not satisfied with your purchase, you can return it for a 100% refund or 100% product credit depending a little bit on timeline and whether you've opened the product or not.
Price Range
While dōTERRA is also still in that higher price bracket, you can get started with a kit of 3 oils for around $20 on Amazon.
3. Plant Therapy Essential Oils
(5 / 5)
Plant Therapy sells high quality essential oils at a reasonable price. With a solid product line-up of over 125 single oils, 47 blends, 43 sets, 23 roll-ons, 24 diffusers, 20 carrier oils and multiple accessories, this is a one-stop-shop essential oil brand.
You'll definitely also always find a good deal or promotion when shopping with Plant Therapy, so keep your eyes peeled for banners, ads, and giveaways on their website.
Quality Control and Standards
Plant Therapy puts their oils through solid third party testing, and make all test results available for direct download on their website. They guarantee that all of their oils are 100% pure and of the highest quality.
Customer Service
Plant Therapy offers a 100% money back guarantee for 90 days within purchase. If for any reason, your purchase doesn't fulfill your needs, you can return it for a full refund.
You can buy Plant Therapy products on their online store – or through Amazon.com. For any customer service inquiries, you may also use their toll-free phone number +1-800-917-6577.
Price Range
The price point of Plant Therapy oils is really fair. Please read my full review of the brand to learn more about company ethics, who's behind the name, and what all this brand can offer you.
Plant Therapy Essential Oils Review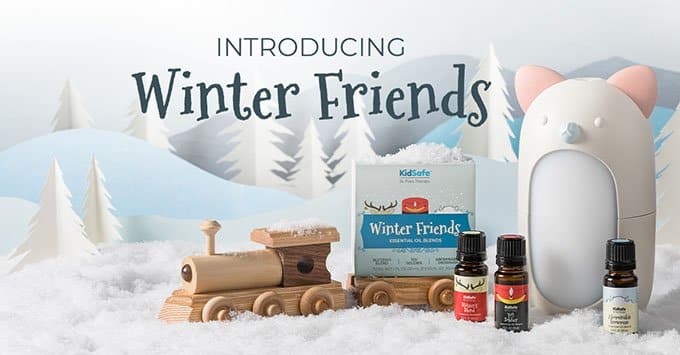 4. Rocky Mountain Oils
(5 / 5)
Rocky Mountain Oils (RMO) is a company based out of Orem, Utah, operating since 2004 and one of the leading essential oil brands available today. Not only can you buy essential oils at RMO, you'll also find a comprehensive line-up of skin care, cleaning, wellness, body care, natural supplements, or aromatherapy blending supplies on their online shop.
Quality Control and Standards
Rocky Mountain Oils provides full GC/MS test results from an independent third-party test lab. Further, they have created their a proprietary S.A.A.F.E Promise™, which stands for Satisfaction, Authentic, Analysis, Free of Adulterants, and Effective and Pure.
Customer Service
Rocky Mountain Oils offers a 90-day no hassle 100% money back guarantee – even if your oils are opened! If you are unhappy with your order for any reason, you can contact them and they will issue you a refund.
For your shopping convenience, they offer a 24/7 online store on their website. You also have access to a 1-800 number, which is: 1 (866) 493-8159 and you can call if for general questions, customer service inquiries, or even if you need help placing your online order from Monday-Friday 7:00am-5:00pm MT. It's really convenient!
Cost and Price Range
For the quality offered, Rocky Mountain Oils is really competitive in their pricing. Their USDA certified organic oils will cost a bit more than their traditional non-organic counterparts, but even as such, they are still below the cost of a company like Young Living and therefore much more accessible to anyone getting started and still looking for rock-solid quality.
5. Edens Garden Essential Oils
(4.5 / 5)
The Edens Garden essential oil company ensures that every oil received by a customer is of their best possible freshness and quality. The oils are stored in a temperature sensitive room with minimal light exposure to ensure the therapeutic properties are not compromised.
Established in San Clemente, CA in 2009, Edens Garden CEO Grace says that her dream was "to build a business that valued people over profit and dealt honestly while offering direct access to the many benefits of essential oils." This means, Edens Garden offers affordable essential oil products without compromising on quality.
Quality Control and Standards
Edens Garden essential oils follows their cornerstone E.D.E.N.S. pledge, standing for Effective, Dedicated, Educated, Natural, and Safe. Their oils are all thoroughly tested in batches before they are poured into Edens Garden bottles. Learn more about the E.D.E.N.S. promise in my full review here.
Customer Service
If you're not happy with their product, you have a 30 day no questions asked refund policy available to you. Call Eden's Garden at 949-388-1999 or email them at . Office hours are Monday-Friday, 7am-4pm PST.
Cost and Price Range
I love the approachability of Eden's Garden essential oils. You can get their nice-looking "Best of the Best Set" for around $50 on Amazon. That's a really nice-looking, home-use "medicine cabinet" starter kit that won't break your wallet.
Edens Garden Essential Oils Review

6. Mountain Rose Herbs Essential Oils
(4.5 / 5)
The Mountain Rose Herbs essential oil company strives to sell the absolute finest quality of essential oils. All of their products are certified organic, and an attitude of "People and Planet before Profit" runs through their whole company. Their sustainability principles range from Zero Waste Certification to an Energy Efficiency operations program that helps reduce their company's carbon footprint.
Quality Control and Standards
Mountain Rose Herbs also holds quite a few certifications and awards pertaining to their product sourcing, including non-GMO project certification, and the 2013 Best Green Business's To Work For In Oregon. Overall, this company is making quite a few awesome commitments to better, green business practices and if you like this ideology, this is your company to support.
Customer Service
Mountain Rose Herbs customer service includes a 1-800 number, fax line, mailing address, email support and you can even pick up your order in person at their Eugene, OR address. They have regular hours of operation of Monday-Friday 9:00am-5:00pm PST.
Cost and Price Range
The Mountain Rose Herbs essential oils actually come in a variety of price ranges. I've found some of them quite approachable, but certain oils are again on the expensive side. It depends which one(s) you're looking for, so the best thing you can do is have a look at their website and shop for the oils you'd like. Keep in mind, this will all be certified organic that you're purchasing, so the extra dollars spent may be worth the investment.
Mountain Rose Herbs Essential Oils Review
7. REVIVE Essential Oils
REVIVE essential oils is a newer essential oil brand. It's a company of true essential oils people where you can buy great quality, carefully sourced essential oils. Most importantly, they offer wild crafted essential oils, which are oils made from wild harvested plant materials and not plants grown on farms. You can also purchase a select variety of USDA certified organic oils.
Quality Control and Standards
REVIVE essential oils come directly from distillers, farmers and producers. They do not cultivate their own farms, but rather work with people native to the craft in their own specific home country. GC/MS results are available for each batch of essential oils and directly downloadable from their website.
Customer Service
REVIVE doesn't have published opening hours, but you can send a text message to 1-415-547-0455 for Customer Service or contact hello@revive-eo.com. This brand also offers a newsletter, social media channels, and a neat "Young Living/doTerra" section where you can easily cross-compare your favorite MLM blends to REVIVE's alternative options.
Cost and Price Range
Essential oils prices at REVIVE are fair, not too steep but also not too good to be true. Their specialty oils like Sandalwood, Helichrysum, or Rose are properly and fairly priced higher (as they should be), indicating a true quality product behind the label rather than a quick sale. Certain essential oils are just more expensive due to the incredible amount of effort and volume of plant materials required to produce the bottle of oil you buy.
8. Aura Cacia Essential Oils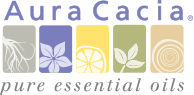 (4.6 / 5)
Aura Cacia Essential Oils is a unique brand in the mix of essential oil companies available on the market today because they're a co-op structure (part of the Frontier Co-Op) rather than a corporation. With that, the leadership input is based on all member's ideas, values, and desires, making for a community feel and direction.
Established in Eastern Iowa way back in 1976, they had started bottling essential oils by 1979 in response to requests from stores.
Quality Control and Standards
Aura Cacia essential oils are packaged in amber glass bottles, which ensures that light does not disrupt the oils' integrity and individual properties. The essential oil products are also 100% pure, not containing any additional bases, fillers, or additives. While not all of their oils are certified organic, they do have some certified organic oils in their line-up. If organic is important to you, shop for those specific product and look out for the correct "certified organic" label.
Customer Service
If you're not happy with a product for any reason, you have a 60 day refund window available to you, starting from the date of the invoice. You can ask for a refund or replacement. Products are also sold in "real" stores (not just online), so you are able to talk to a real person as well. For assistance with all returns please start by calling Customer Service at 1-800-669-3275.
Cost and Price Range
I love the affordability of Aura Cacia essential oils, while not compromising quality and testing protocols. Their bottles contain 7.4 mL instead of other "standard" 10 mL, so just be aware of that when comparing pricing. Learn more in my full review!
Aura Cacia Essential Oils Review

9. NOW Foods Essential Oils
(4.2 / 5)
NOW essential oils offers a comprehensive natural product line-up of considerable quality at an attainable price. As a company, they manufacture and distribute over 1,400 natural foods, dietary supplements, sports nutrition and personal care products.
Quality Control and Standards
NOW Foods runs an in-house full facility laboratory and utilizes third party testing only when necessary. They do put their oils through Gas Chromatography (GC) testing and Infrared Spectometry. A selection of their assortment are USDA certified organic essential oils, and their oils are natural and 100% pure. One jasmine blend is clearly labeled as synthetic, but it is the only one in their assortment and the reason is explained on NOW's essential oils FAQ page here, basically justifying the synthetic scent due to the very high price of pure jasmine oil.
Customer Service
Getting in touch with customer service at NOW Health Group is a little bit less straight-forward. Their website lists all of their corporate offices (with phone numbers), but there is no one toll-free line mentioned for customer service or order inquiries. You can check online FAQ's, fill out a product feedback form, or fill in an email inquiry form. For those of us who don't like to deal via email, this could be the deciding factor between choosing NOW or another reputable brand that possibly offers easier access to talking to a real person. That said, NOW is definitely one of the bigger companies overall, and possibly they'd have huge call volumes if they opened their doors with a toll free line.
NOW Foods Essential Oils Review

10. Lisse Essential Oils
(4 / 5)
The company Lisse Essential Oils is a family owned and operated business based out of Sylmar, California.
Established in 2014, it is one of the younger players but has grown to offer a substantial line-up of essential oils, synergy blends, carrier oils and aromatherapy accessories.
Quality Control and Standards
Lisse essential oils purchases their products from distributors around the globe. Sourcing essential oils from foreign countries is common practice in today's essential oil marketplace. It allows each plant to grow and flourish in its natural environment before it is harvested. Lavender originates in the Mediterranean, Myrrh is sourced best from the Middle East or Africa, and Sandalwood is originally from India. True essential oils have to come from their country of origin to be their most original variety. Lisse essential oils are 100% pure and routinely tested for quality. You can request test results on their website.
Customer Service
Happy customers are of ultimate importance to Lisse essential oils. You can easily reach their customer service team Mon – Fri, 9 AM – 4 PM PST at 1-800-280-1973 or using the email contact form through their website. I've personally had great success talking with Lisse essential oils so I can say for sure there are real people with real passion behind this company.
Cost and Price Range
Lisse essential oils is one of the more cost effective essential oil brands available, along with Edens' Garden, Plant Therapy and NOW essential oils.
Easy Comparison Charts of Essential Oil Companies
There is a lot of information out there about essential oil brands. From what the brands advertise themselves, to what people say on social media, it can get overwhelming!
If you want to quickly compare the most important facts, please use the following brand comparison charts to find the info you need.
Top 10 Essential Oil Brands - Business Info Overview
| | Founded | Founder(s) | Headquarters |
| --- | --- | --- | --- |
| Young Living | 1993 | Gary Young | Lehi, UT |
| dōTERRA | 2008 | A group of health-care and business professionals | Pleasant Grove, UT |
| Plant Therapy | 2011 | Chris Jones | Twin Falls, ID |
| Rocky Mountain Oils | 2004 | A group of wellness enthusiasts | Orem, UT |
| Edens Garden | 2009 | Grace, Edens Garden CEO | San Clemente, CA |
| Mountain Rose Herbs | 1987 | Rosemary Gladstar, then Julie Bailey | Eugene, OR |
| REVIVE | 2018 | Alexandria George, Suleman Ali | San Francicso, CA |
| Aura Cacia | 1979 | Member-Owned Cooperative | Norway, IA |
| NOW Essential Oils | 1968 | Paul Richard | Bloomingdale, IL |
| Lisse Essentials | 2014 | Family Group | Sylmar, CA |
Top 10 Essential Oil Brands Rated + Price Checked
* Prices as on Amazon.com or supplier's website(s) at the time of writing and subject to change without notice
Comparison of Quality Standards & Control
Most Popular Essential Oil Brands
Let me show you a map of the most popular essential oil brands in the United States.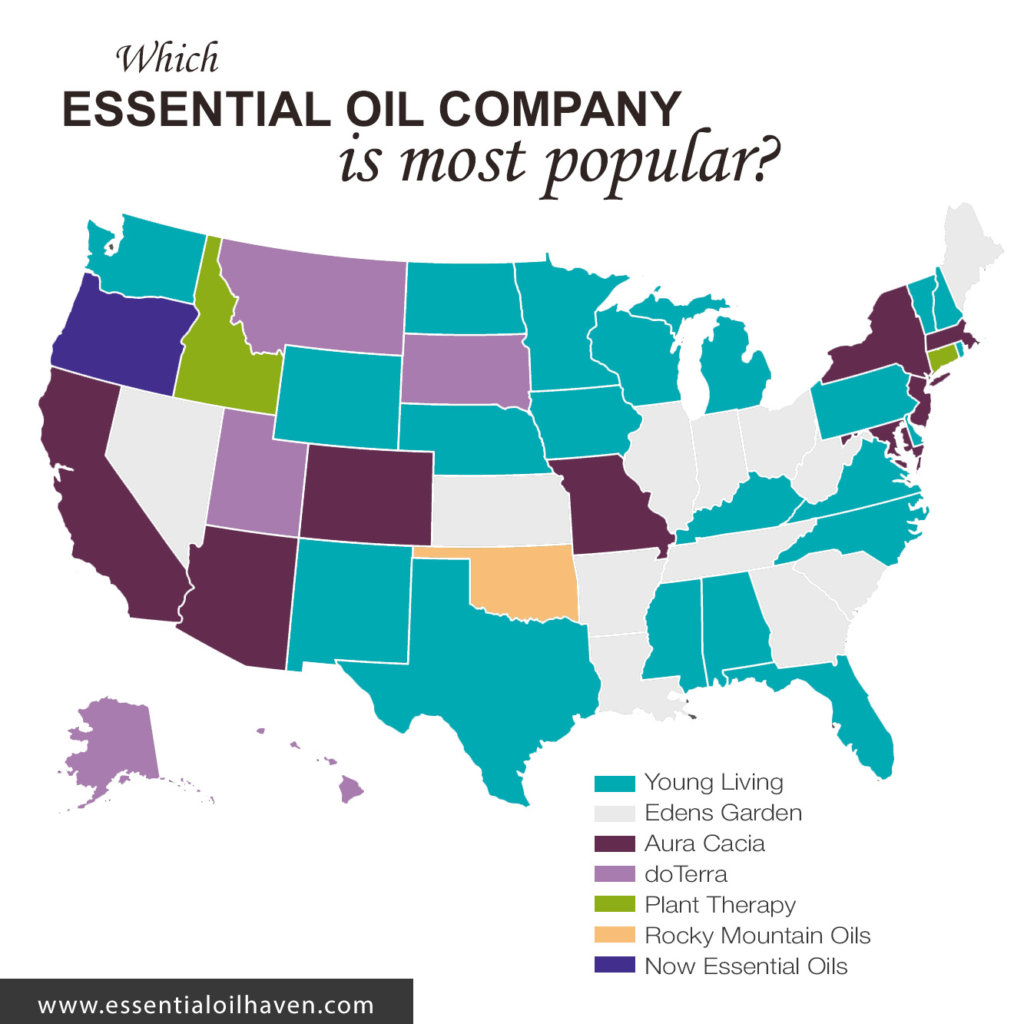 By this research, Young Living essential oils is the biggest essential oil brand in almost half of the country: 22 states. That said, Edens Garden is charging up behind them quite powerfully, gaining popularity and winning 12 states in this comparison.
All of the reputable essential oil companies in this comparison are ones that have made a name for themselves in at least half of the States. I didn't chart brands that are only known vaguely in a few States. All of the essential oil brands on this map are popular, well-established, and trustworthy. Now the question only is: will they work for you?
Conclusion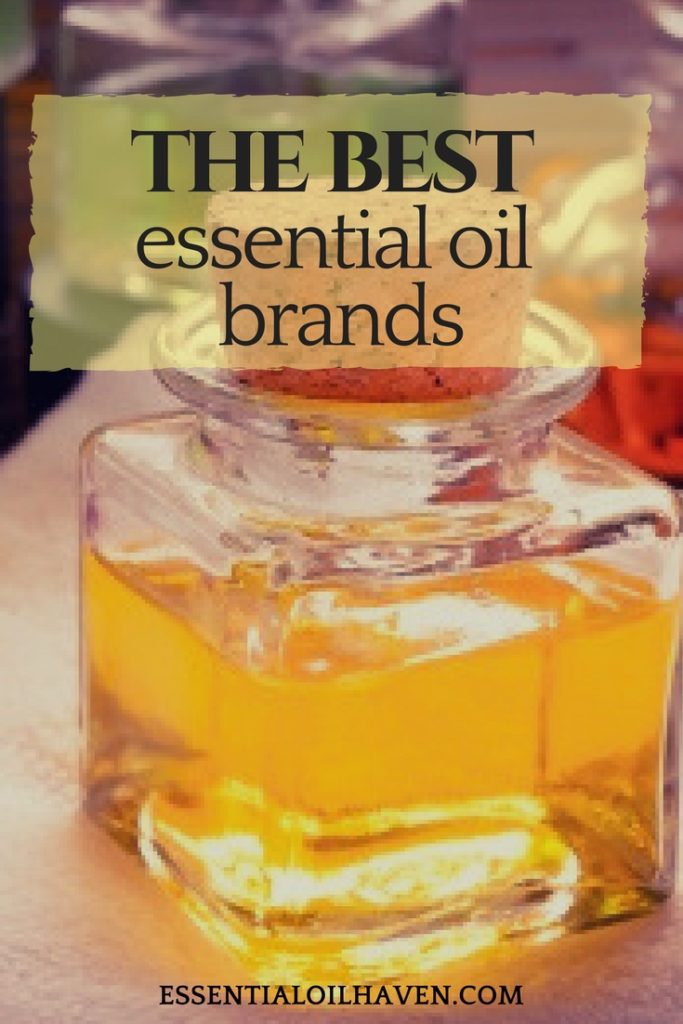 I hope my overview helped you get started on choosing the best essential company for you! My personal winner is
Plant Therapy essential oils
. They offer great value for your money, especially if you're just getting started. You can get a kit of 10 oils for around $50! This almost begs for you to try essential oils!
If you have a bit of a higher budget range, I also quite like Rocky Mountain Essential Oils. They are a bit more money than Plant Therapy, but their quality is outstanding and never disappoints. Especially the blends, and the USDA Certified Organic line-up!
Third, I do also like Eden's Garden essential oils as they have great starter kits that are easy to use, and useful in terms of what oils are included. Their oils are priced fairly, which is always appreciated.
Mountain Rose Herbs would be my fourth favorite just because of their full-on commitment to all things organic. I really like their company culture, and like to support a great bunch of people!
Your Turn!
What about you? What is your favorite essential oil company? Do you have one? Which ones have you tried and have become familiar with? I'd love to hear your experience! Leave a comment below or join our conversation on Facebook.
Further Reading