If you've tried yoga before or have been practicing yoga on a regular basis, you're likely familiar with how your yoga mat can be sticky or smelly after each yoga session. Sure, you can use over the counter antibacterial sprays, but isn't it better to use all natural ingredients by making your own DIY yoga mat spray?
Keep your mat bacteria free and prep it for the next use with this easy to make DIY yoga mat spray recipe using essential oils and other simple staple ingredients.
This post contains affiliate links, which means if you make a purchase through these links, I may receive a small commission at no extra cost to you. Read my full disclosure policy here.
Studies have shown that yoga can improve your overall well being. It is a growing trend not just for the younger generation but also among individuals in their 50'sand continues to grow its popularity outside India where it was originally from. It is said that approximately one in three Americans have tried yoga at least once in their adult life and over 1.4 million Canadians practiced yoga in 2005 (1). Further, the number of over 50's practicing yoga has tripled over the last few years because of health issues that come with age and lifestyle. (2)
But what is yoga? What are its benefits and what can we do to maximize its benefits?
The Origins of Yoga
Yoga is an ancient practice originating in India over 5,000 years ago where it was first mentioned in the oldest sacred Indian texts.
Over the years, different techniques and types of yoga have been created for different purposes by ancient yoga masters. In an overall point of view, yoga is about bringing harmony between mind, body, and spirit.
Today, it is one of the most common and popular forms of self-care.
Benefits of Yoga
Multiple studies are performed and have confirmed the many mental and physical benefits of yoga. Here are a few of the many benefits of yoga.
Yoga helps you lose weight. Yes! Though yoga is more on stretching and is known for burning fewer calories compared to other forms of exercise, it can influence weight loss by increasing your metabolism and promoting a better connection with your body. There are a lot of poses and special techniques like "power yoga" that are proven to burn more calories compared to traditional yoga.
Yoga improves your physical strength. Many people add yoga to their daily or weekly routine to improve flexibility and balance because it takes A LOT of strength to be able to do different poses and to maintain those poses as well. Some people also do yoga before proceeding to a more strenuous and intense workout routine to prep their muscles and joints. Yoga helps in toning the muscles all over your body, in balance with each other improving your endurance and promoting deep breathing.
Yoga helps you cope with stress and anxiety. Today, more and more people are seeing the benefits of yoga when it comes to coping with stress and anxiety aside from its physical benefits.In today's fast-paced modern world, mindfulness and focus play a big role in mental health and overall relaxation. The combination of different breathing techniques and meditation will relax your body and clear your mind of worries and stress. These techniques are also proven to help with panic disorders and chronic pain reduction (3).
Yoga helps you sleep better. Yoga can aid in the secretion of melatonin (4), a hormone that plays an important role for you to have quality sleep. Since you can do yoga anytime and anywhere, people who struggle with quality sleep or those who usually wake up in the middle of the night, can greatly benefit from a regular yoga practice before bed. Of course, sleep is an important factor in stress and anxiety as well.
Maximize the effects of yoga by pairing it with using essential oils! Incorporate the amazing benefits of aromatherapy with yoga and get the best of both worlds.
Why Use Essential Oils for Yoga? Which Oils Should I Use?
Essential oils have been used in various religious and holistic practices for centuries through aromatherapy and direct application among many others. As discussed in one of our previous articles, essential oils can help improve your meditation session by reducing distractions and pinpointing specific areas of your wellness that need more support.
Each essential oil is different. Some essential oils, when used in aromatherapy can warm your soul, cool your senses, calm your mind, increase your energy, or uplift your emotions.
Combining Essential Oils and Yoga
Here are some essential oils you can use for your yoga mat spray:
Peppermint is known for its refreshing scent. Since peppermint essential oil is proven to have antibacterial properties, adding it to your own unique disinfecting mix is a good idea!
Lavender. Aside from its antibacterial nature, adding a few drops of lavender essential oil can also help in boosting mindfulness and clarity because of its relaxing aroma.
Lemon is refreshing, zesty, and is used for disinfecting since many centuries ago and used as a natural antiseptic and anti-fungal ingredient to many kinds of cleaning products.
Tea Tree is commonly used to treat different skin issues such as acne and athlete's foot since it is antibacterial and anti-fungal as well.
Eucalyptus. Its minty odor has the same effect as peppermint when inhaled, where it can help with deep breathing and other respiratory issues.
DIY Yoga Mat Spray Recipe
Keep your yoga mat clean and free from bacteria with this easy to make DIY yoga mat spray. You can use it for disinfecting other things too!
Ingredients:
1 16 oz spray bottle (preferably amber glass)
1/4 cup witch hazel
15 drops Lemon essential oil
10 drops Lavender essential oil
5 drops Peppermint or Eucalyptus essential oil
3 drops Tea tree essential oil
Filtered water
Instructions:
Pour the witch hazel to your spray bottle and top up with water until almost full.
Add in your essential oils.
Shake the mixture and spray directly onto the mat.
Wipe clean using a towel and leave out to dry completely.
Products used:
We recommend the following products to achieve a high quality DIY product.
In Summary
Yoga is a fantasic piece of your health and well-being! Keep your yoga island clean, fresh and disinfected with our easy DIY yoga mat spray recipe using beautiful essential oils. It's quick to make and adds another layer of awesomeness to your yoga practice!
Hope you enjoy!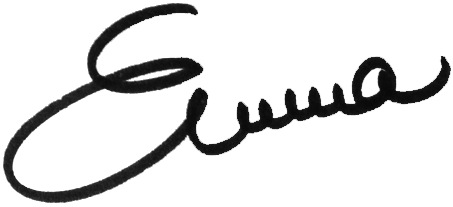 Article Sources:
(1) Yoga's evolution: From basement studios to big business: https://www.thestar.com/life/health_wellness/fitness/2013/03/19/yogas_evolution_from_basement_studios_to_big_business.html
(2) Yoga Statistics: Staggering Growth Shows Ever-increasing Popularity: https://www.thegoodbody.com/yoga-statistics/
(3) Can Mindfulness Meditation Really REduce Pain and Suffering? https://www.psychologytoday.com/ca/blog/mindfulness-in-frantic-world/201501/can-mindfulness-meditation-really-reduce-pain-and-suffering
(4) Alaska Sleep Education Center: 5 Ways Yoga and Meditation Improve Sleep Quality: https://www.alaskasleep.com/blog/5-ways-yoga-and-meditation-improve-sleep-quality