As we enjoy our summertime outside, sometimes we end up with a little
sunburn or at least heavily sun exposed skin at the end of the day
. Sunburn is not uncommon, and can be quite painful. How do you take care of your skin after a fun day spent outdoors?
Since I've been learning about essential oils and the natural sunburn remedy they can be, I have become inspired to create my own DIY after sun lotion, and let me tell you, it's a hit! Everyone in my family loves this essential oils recipe and we have been using our homemade sunburn lotion regularly for our preferred after sun care product.
Even my husband, who is not usually all that excited about creams, lotions and potions, loves the after sun spray I made. He says it's cooling, soothing, and his skin is left feeling smooth after application.
This post contains affiliate links, which means if you make a purchase through these links, I may receive a small commission at no extra cost to you. Read my full disclosure policy here.
So here's how I created this really effective, inexpensive yet luxurious feeling after sun skin care spray with essential oils for sunburn relief.
All you need is 5 simple ingredients, a fridge to store this in, and some sun-exposed skin.
Why Use Natural Sunburn Remedies?
Inexpensive cosmetic products and lotions use chemicals that my dry out your skin and lips rather than moisturize them. And even if you use good, high quality cosmetic products – I still believe you should be careful regarding the cosmetic products that you use on your skin and their chemical ingredients.
Natural ingredients such as aloe vera gel and essential oils help greatly in after sun skin care and can be found in any neighborhood pharmacy. If you stock a bottle of this miracle worker, the well-known aloe vera gel will come to your rescue many of times! Probably almost everyone has experienced sunburn at least one time in the course of their life. Sunburn is frequent and quite normal for those who have outdoor hobbies like skiing, golf, swimming, etc.
DIY After Sun Skin Care Spray Recipe
If you're currently seeking natural sunburn relief, mix up this sunburn lotion using essential oils and other pure natural ingredients. It's an easy recipe and quite an inexpensive solution to red, patchy, sun-burnt skin.
You can easily make this DIY essential oil after sun care spray at home following these simple steps and ingredients.
Here's what you'll need:
Ingredients for Essential Oils Sunburn Lotion
Directions
In a 100 ml spray bottle, fill about 1/3rd of your bottle with the hydrosol. This equates to around 3 tablespoons.
Add 1/3rd Witch Hazel.
Top off with 1/3rd Lavender Aloe Vera jelly.
Add essential oils.
Close the cap, and shake well before use.
Spray onto sun-exposed or burned skin for cooling effect and moisturizing relief. Spray as often as needed, but avoid spraying into the eyes!
Keep the spray in your refrigerator for an even more soothing and cooling experience (yesssss!!) 😎.
Why This Recipe Works
I'd like you to know why and how essential oils and other natural ingredients work to help relieve sunburn and its associated symptoms such as pinkness or redness of the skin, pain, blistering, tenderness and itching ¹.
Spray Bottle
I personally like to have an arsenal of small spray bottles rather than just a few big ones. This way, I can try different DIY recipes and decide which one(s) I like best, before committing to make a whole big bottle of one.
I also like to use amber/dark ones as the amber color helps protect the essential oils from sunlight exposure and helps them last longer. I store my spray in the fridge, so it's dark in there, plus the cool temperature adds another level of refreshment to the sunburn lotion application.
Hydrosol – What is a Hydrosol?
Hydrosols are usually steam distilled and many times a by-product of the procedure for extracting essential oils. Hydrosols are made during the critical oil distillation procedure and can add value to your day-to-day skin care regimen or DIY home products recipes. Just like essential oils, a genuine hydrosol consists of only one distinct plant species.
The hydrosols smell highly aromatic, equally light and refreshing – and similar to their essential oil counterparts. However, they do not smell as deep as the essential oils. I've found the fragrance is usually much lighter. Be aware that hydrosols will vary in aroma compared to the essential oil scent you might be familiar with and expect.
Hydrosols are a fantastic all-around product and may be used in various ways. They are a great base solution to many DIY essential oil home product recipes. You may also use your hydrosol as a room freshener, or car freshener spray. Just spritz it into the air and enjoy! Hydrosols also make a fantastic all-natural body spray. As part of this after sun care spray recipe, hydrosol is used as one third of the liquid base.
Plant Therapy essential oil brand offers a small selection of 8 hydrosols: Roman Chamomile, Helichrysum, Lavender, Melissa, Peppermint, Rose, and Tea Tree (all ORGANIC). Shop for them here. I'm sure if you start experimenting with this, you'll find your own personal favorites!
In case you decide to purchase some hydrosols, make sure you store them in a cool and dark place. I put mine in the fridge.
Witch Hazel
Witch hazel is frequently used to deal with various skin troubles. It is mostly recommended because of its properties that soothe mild skin irritations or itching ². Witch hazel heals damaged skin, and can therefore bring instant relief to a sunburn or inflamed skin. Using witch hazel on the affected area will lessen healing time, plus prevent your skin from peeling and flaking also. Make sure that while shopping for witch hazel, you opt for the alcohol free variety if you plan to use it for skin care.
I personally used the Thayer's Witch Hazel Original, which is made with an added Aloe Vera formula. Aloe Vera is a powerhouse for skin restoration, so the more of it, the better!
Aloe Vera Jelly
Aloe Vera comes from the Aloe Vera plant, which has been used as a herbal remedy for thousands of years. In Ayurvedic practice, it is called the "miracle plant". It has soothing and cooling qualities and can especially help in promoting the healing of injured skin tissues. Homemade Aloe Vera gel can easily be attained if you have an Aloe Vera plant – simply cut open a leaf and remove the clear gel inside.
The American Academy of Dermatology (AAD) also recommends using a moisturizer containing Aloe Vera to reduce sunburn symptoms ³.
Lavender Essential Oil
Lavender oil is considered to be one of the safest essential oils to use; and is one of the few that can be used to scent products for use on infants. It comes as no surprise then, that Lavender is now the most common and widely known essential oil. Lavender makes it possible to maintain and boost skin complexion. In aromatherapy, lavender is known for its relaxing, calming, and tension relieving properties. When used as part of a skin care regime, it can help reduce the appearance of scars and wrinkles, and soothe skin impurities of all kinds, including sun exposure or a minor cooking burn.
Peppermint Essential Oil
Peppermint is a fresh oil that stimulates the senses and improves energy levels. Because of its menthol content, Peppermint has a lovely cooling effect on the skin and is a perfect companion in a natural sunburn relief recipe.
ericotry 3PCS 100ml/3.34oz Refillable Empty Amber Glass Spray Bottle Atomizer Liquid Container Travel Makeup Sample Lotion Essential Oil Containers
Thayers Alcohol-Free Original Witch Hazel Facial Toner with Aloe Vera Formula , clear , 12 oz
Plant Therapy Lavender Aloe Aromatherapy Jelly 4 oz, Made with 100% Pure Lavender Essential Oil
Plant Therapy Lavender Essential Oil 100% Pure, Undiluted, Therapeutic Grade 10 mL (1/3 oz)
Plant Therapy Peppermint Organic Essential Oil 100% Pure, USDA Certified Organic, Undiluted, Natural Aromatherapy, Therapeutic Grade 30 mL (1 oz)
ericotry 3PCS 100ml/3.34oz Refillable Empty Amber Glass Spray Bottle Atomizer Liquid Container Travel Makeup Sample Lotion Essential Oil Containers
Plant Therapy Lavender Aloe Aromatherapy Jelly 4 oz, Made with 100% Pure Lavender Essential Oil
Plant Therapy Lavender Essential Oil 100% Pure, Undiluted, Therapeutic Grade 10 mL (1/3 oz)
Plant Therapy Peppermint Organic Essential Oil 100% Pure, USDA Certified Organic, Undiluted, Natural Aromatherapy, Therapeutic Grade 30 mL (1 oz)
How Much Does Making This Recipe Cost?
DIY's are fun ways to experiment with natural ingredients, but I also like them to be cost-effective. To help you calculate (and compare) this sunburn lotion to other commercial options, here's a breakdown of the recipe costs with the ingredients I used:
Total Cost: $7.58
Total Cost for Refill: $3.99 (re-use your spray bottles)
That's a lot less than what you'd pay at a store – and it's also a lot more natural, healthy, and sustainable.
Cautions & Contraindications
If you're allergic to any of the organic products mentioned above, refrain from their usage.
For children under the age of 6, please consult your health care practitioner for information and guidelines. Also find more information here on age-appropriate aromatherapy.
Stop using any of the ingredients if you develop symptoms of a local skin reaction, such as increased redness, a rash or itchiness. Seek immediate medical care if you develop symptoms of a severe allergic reaction, such as a generalized rash or redness, swelling of the lips or tongue, shortness of breath, wheezing, lightheadedness or loss of consciousness.
A severe sunburn often causes blisters and swelling. When the sunburn involves a large area of the body, a fever, chills, weakness or even loss of consciousness can occur. Seek prompt medical attention if you have a severe sunburn over a large region, especially if you notice any of these additional symptoms. Blisters should be allowed to drain on their own and the area kept clean once this has happened. See your doctor if you notice any pus, or worsening redness or swelling in the blister area, as this may indicate an infection.
The sole purpose of these articles is to provide information about how to use essential oils. This information is not intended for use in the diagnosis, treatment, cure or prevention of any disease. If you have any serious acute or chronic health concern, please consult a trained health professional who can fully assess your needs and address them effectively. Check with your doctor before taking herbs or using essential oils when pregnant or nursing.
Have you Tried It?
If you've made this DIY after sun skin care recipe, please share your experience with all of us in the comments below! Of course, it's important to wear sunscreen at all times whenever you are likely to be outside and exposed to sunlight. Also, sun exposure tends to dehydrate a person, a headache may be caused by dehydration, so drink plenty of fluids.
To your well-being,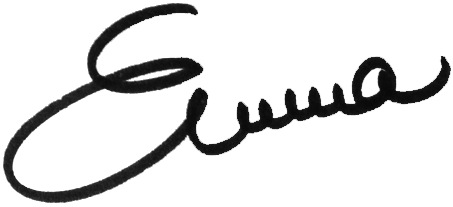 Resources
¹ Sunburn Symptoms & Causes – MayoClinic.org
² Witch Hazel Uses & Effectiveness – WebMD.com
³ American Academy of Dermatology – Treating sunburn
Love this information? Pin it to your favorite Pinterest board for future reference!