Copaiba essential oil is a very useful and super beneficial essential oil. It is mainly used for pain relief, and treating inflammation and wounds. In emotional aromatherapy, it addresses stress and anxiety.
After possibly choosing CBD for pain relief, Copaiba is the next oil I reach for when trying to treat general aches and pains in a natural way.
It is a very much appreciated oil and I'd like to introduce it to you in more detail.
This post contains affiliate links, which means if you make a purchase through these links, I may receive a small commission at no extra cost to you. Read my full disclosure policy here.
While Copaiba is not as popular as perhaps Lavender or Peppermint oil, this essential oil is worthy of introduction.
It is frequently applied in beauty care – plus Copaiba essential oil is a traditional holistic medicine.
Where does Copaiba Essential Oil come from?
Copaiba essential oil is steam distilled from the sap or resin of a South American leguminous tree, the Copaiba tree. Its latin name is Copaifera reticulata, which belongs to the Caehhsalpinaceae family.
Interestingly, Copaiba trees can yield 40 litres per year individually. That is 12,000 liter per hectare! The tapping to harvest Copaiba oil is completely harmless to the tree. This is why production of Copaiba oil is still continuous and sustainable.
Copaiba is yellow to yellow amber in color, and is slightly viscous in nature.
Folk medicine of North and north eastern Brazilian peoples used Copaiba oil to treat several diseases like sore throats, tonsil infections and bronchitis, as well as many other inflammatory disorders. It was either induced orally, or used as an ointment.
Recent studies have revealed that the advantages of Copaiba are due to its anti-inflammatory, antiseptic and anti-hemorrhagic properties. Some people use Copaiba oil as an insect repellent. People in the Peruvian Amazon near Iquitos do so. Amazonians also use Copaiba balm for healing wounds, anti-inflammatory uses, and relieving pain.
Indeed, Copaiba has a lot of useful properties!
Interesting Fact about Copaiba Essential Oil:
Copaiba is also an artist's tool! In oil paint recipes and ceramic decorations, a medium made of Copaiba, turpentine and lavender is added with minerals before kiln firing, basically helping in adhesion and shining ¹.
Reasons of Using Copaiba Essential Oil
Why use Copaiba? What is it for anyway? The answers to these questions, in actuality, runs to dozens.
Here are some of the benefits Copaiba essential oil may offer you:
This essential oil helps tighten up skin and ease wrinkles, as a result, making one's skin look younger. At times, it also makes the skin itself stronger, therefore ascertains protection from developing lesions or wounds while the skin is getting old.
Alongside its effects against skin aging, it amazingly eradicates blisters, marks and pimples. Yes, Copaiba can be applied to scars for faster healing and to lessen scar visibility!
While wonderfully altering the skin physically, Copaiba has beta-caryophyllene as its main component, which has cardiovascular and immune benefits, and additionally contains analgesic or pain-killing properties.
Beta-caryophyllene is also responsible for booting out one's stress through controlling the individual's reaction to irritation and triggers.
Copaiba provides liberation from physical pain, without any psychoactive side effects like marijuana (which also has beta-caryophyllene). The other popular natural pain-relieving remedy is CBD oil.
Another compound found in Copaiba oil is humulene, which plays its role in healing wounds. Copaene, which is an antioxidant and microorganism-fighter, is also found in Copaiba essential oil.
Plus, with Copaiba's delicate fragrance, it may also work well as a perfume, and even in everyday products such as soaps, creams and lotions.
How to Use Copaiba Essential Oil
Amazingly, Copaiba essential oil also has another use: being an intensifier. How? It further enhances effects of other essential oils like Ylang-Ylang, Vanilla, Citrus oils, and Sandalwood, Jasmine, Rose and Frankincense. Using them together may create greater impacts on a person's health.
Having a good bath with drops of Copaiba helps in letting the oil seep into the skin, while you breathe in its steam. Use this basic essential oil bath salts recipe here and replace the drops of essential oils mentioned, with Copaiba.
Some apply a 2% dilution of Copaiba oil on the soles of their feet for a relaxed and deep sleep (which is what stressed people need). Get the complete guide to dilution rates here, and learn about carrier (or base) oils, here. Never apply essential oils directly on your skin, which is also referred to as applying them neat.
Some more ways include:
Remember that too much essential oils can also be detrimental to your health.
Copaiba Essential Oil Recipes
Here are a few recipes you can use Copaiba oil with and enjoy various benefits.
Copaiba Acne Tonic
In treating acne, you can make your own cream.
Ingredients:
Copaiba oil, about two drops
Frankincense oil, about four drops
Lavender oil, about 3 drops
Carrot Seed oil, just a drop
Witch Hazel, about two ounces
Instructions:
Combine all ingredients in a bottle. It's preferred to use a bottle that's about two ounces (15 mL). Make sure that the bottle is sterilized to ensure it is clean and safe. Seal with a cap or dropper. When using, apply drops on cotton ball and directly apply on the affected area of skin.
Results: Helps treat acne faster and reduces visibility of blemishes.
Uplifting Copaiba Blend
Ingredients:
15 drops Copaiba essential oil
20 drops Grapefruit essential oil
Instructions:
Combine oils in a glass bottle and keep away from light and heat. Use in a diffusion session which is every two hours, with 7 drops per session. Diffusion must be in a well-ventilated room, and does not last longer than half an hour at a time.
Results: Relieves tension, stress and anxiety, depression, and fatigue
Copaiba Mouth Wash
Ingredients:
3 oz or 90 ml Peppermint hydrosol (floral water)
30 drops Copaiba essential oil
15 drops Clove essential oil
Instructions:
Combine all ingredients and as use like your regular mouthwash for a few minutes. Do not swallow as this may be full of bacteria and residues.
Results: Protects teeth and freshens the breath
Copaiba Buying Tips
It is necessary that when buying Copaiba, you ensure its good quality and safety for your health by buying from a reputable and established essential oil company. Spend some time to find out if the seller of the product is trustworthy, because that makes all the difference. Sticking with a company you have done business with in the past is a recommendation. When buying, you must also consider a few more things:
The essential oil must have its Latin name on the label, whether they are officinalis, langsdorfii or reticulata. You may check on the individual chemical composition of each of these oils. Correspondingly, there should always be a mention of the country where the oil is made.
Since essential oils dissolve plastic and often oxidize in direct light and heat, see to it that it is packaged in a dark colored glass bottle. Of course, it should be oil that is steam distilled and definitely not Copaiba's bark itself.
Final Thoughts
Isn't it amazing how Copaiba oil effectively impacts physical, mental and emotional health? This essential oil definitely deserves its own space within your cabinet for beauty and health.
Nevertheless, it is always recommended to check with your medical professional to see what specific essential oils may be deemed suitable for you and your particular overall health condition. Especially in situations when you are pregnant, nursing a child, taking another medication, or having a medical condition, do your own due diligence before using Copaiba essential oil.
To your well-being,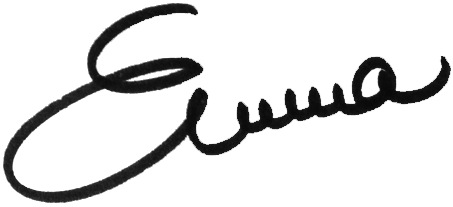 References
¹ Copaiba: https://en.wikipedia.org/wiki/Copaiba