Do you want to calm your nerves and emotions using safe and effective homemade remedies? Essential oils are nontoxic extracts from plants. They are suitable for soothing emotional tension and promote calmness.
Essential oils have been used for thousands of years for various health issues: physical symptoms (such as headaches or sore muscles), mental wellness, spiritual practice or emotional balance. They naturally support human well-being on many levels.
In this article, you will learn about the most calming essential oils. I'll also provide you with 5 recipes on how to put your new-found knowledge into practice.
This post contains affiliate links, which means if you make a purchase through these links, I may receive a small commission at no extra cost to you. Read my full disclosure policy here.
Best Calming Essential Oils
The following plant compounds best support calming and peaceful emotions:
1. Frankincense Essential Oil
In South Korea, research conducted by the Department of Nursing at Keimyung University stated that blending frankincense oil with lavender oil and bergamot oil can help patients suffering from depression. Frankincense essential oil has calming properties that ease stress and anxiety. It has antibacterial effects and prevents ageing.
According to Stritzler ¹, "Frankincense oil stimulates the limbic region of the brain, helping to overcome stress and uplift spirits".
2. Lavender Essential Oil
The wonderful scent of lavender essential oil supports calm emotions and emotional balance. Patients suffering from insomnia² can enjoy the therapeutic essences of the oil. Lavender also helps to relieve migraines and feelings of depression.
According to a publication in the International Journal of Psychiatry in Clinical Practice³, lavender enhances comfortable sleep, reduces symptoms of depression, and calms anxiety. Dr Milosavljevic said, "It has a well-studied impact on the autonomic nervous system, which is why it serves as a natural treatment for insomnia that goes back generations".
3. Chamomile Essential Oil
Chamomile essential oil has a nice and fruity-herbal fragrance. Steam distillation extracts the essence of the plant flowers. The National Cancer Institute conducted research 4 through massage therapy using Roman chamomile oil. The study concluded that patients experienced reduced anxiety and less symptoms of depression.
4. Ylang Ylang Essential Oil
Are you a hypertensive patient? Ylang Ylang essential oil has mild sedative features and can reduce high blood pressure. You can promote your emotional well-being by using this natural oil. It uplifts your mood and calms the emotions.
5. Melissa Essential Oil
"Elixir of life" is another name given to Melissa. It is commonly called 'Lemon Balm'. Melissa essential oil has uplifting and medicinal properties. Boost your immunity and strengthen your nervous system with this calming essential oil. Reduce feelings of sadness, worrying, and depression with Melissa oil. It soothes your mind and acts as an antidepressant.
Apply onto the body through massage to enhance relaxation. You can also administer through a warm bath to relieve anxiety and stress.
6. Clary Sage Essential Oil
Clary sage has an earthy fragrance. It acts as an antidepressant and calms anxiety and depression5. The oil promotes inner peace and feelings of well-being. You can reduce symptoms of premenstrual syndrome in ladies by using clary sage oil. It is effective in balancing hormones.
If you want to balance hormones, apply it onto your pulse points or to the feet. You can use in a hot bath by blending with some drops of chamomile essential oil.
7. Bergamot Essential Oil
Bergamot essential oil is a natural remedy that has been effective in Chinese traditional medicine. It is made using the peel of aromatic citrus fruits. Maintain proper digestive health, boost energy, and inhibit bacterial infections by applying this oil.
Bergamot oil contains mood-enhancing properties. It promotes feelings of joy and excitement. You can apply it to improve the circulation of blood in the body. It balances the functions of your body systems by enhancing the secretion of hormones in the body.
Ways to Use Calming Essential Oils
Essential oils are toxic substances and should not be ingested at any time. Here are ways of safely using essential oils to get effective results:
Dilute essential oils before application on the body to avoid undesirable skin reactions.
Follow instructions on labels of bottles of these essential oils before using.
Do a patch test on part of your body before using it on the body. There could be allergic reactions or irritations to the skin. Stop use immediately if you have a reaction.
Massage the oil into your skin for better results.
Add some drops onto a cotton round and place in your bedding, pillows, fabrics, cushions, or other furniture.
Combine calming essential oils with your lotions or bath salts before application.
Put in diffusers and use around your home.
5 Calming Essential Oil Recipes
The effectiveness of aromatherapy oils depends on the blend you use. If you want to enjoy the benefits of calming essential oils, you need to apply good recipes. Here are some effective recipes you can use to reduce anxiety:
Recipe for Calming Panic Attacks and Anxiety
This recipe could be applied as a neck rub. It is useful for relieving anxiety, panic attacks, and general body pains. You can also massage it onto the bottom of your feet. The recipe includes:
Recipe for Proper Rest and Relaxation
Enjoy peace of mind, rest, and relaxation by using this recipe. It contains powerful fragrances that can invigorate you and restore peace of mind. You can apply the blend using a diffuser or rollerball. The recipe includes:
A drop of ylang-ylang oil
Two drops of clary sage oil
A drop of patchouli
Two drops of geranium oil
Recipe for Feelings of Anxiety and Worry
Calm and soothe the triggers of anxiety with this earthy and woody blend of oils. Inhaling the fragrance of this recipe will relax your nerves and support your health. The recipe includes:
A drop of ylang-ylang oil
Two drops of wild orange oil
A drop of patchouli
Two drops of cedarwood oil
Recipe for Waking Up Smartly and Energetically
Fatigue and anxiety work hand-in-hand. This condition makes most persons unable to wake up smartly and energetically. Maintain alertness and energy by enjoying the essences of citrus fruits. Blending citrus and peppermint can energize and boost your alertness in the morning. This recipe can be applied by mixing with water into a room spray or body mist, or using a diffuser. Essential oils for this recipe include:
Three drops of lemon or orange
Three drops of peppermint
Recipe for Boosting Mental Focus
Improve your mental focus with these oils. You can reduce anxious feelings, stress, and painful muscles by using this recipe. The blend contains stimulating and energizing fragrances. These essential oils can help maintain your concentration and focus. It aids the limbic system in calming anxiety and tension while stimulating the mind and body. This recipe includes:
A drop of bergamot oil.
Two drops of rosemary oil.
Two drops of peppermint oil.
Final Thoughts
Human well-being is a complex topic. There are so many aspects to feeling good, balanced, calm and at peace.
Aromatherapy and essential oils are a holistic support to our well-being. I hope you enjoyed this introduction to calming essential oils. Let us all know how our recipes are working out for you?
To your well-being,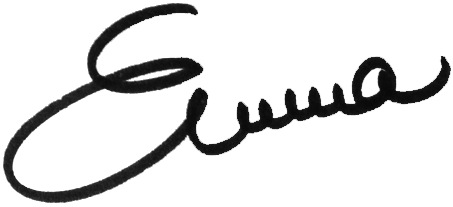 References