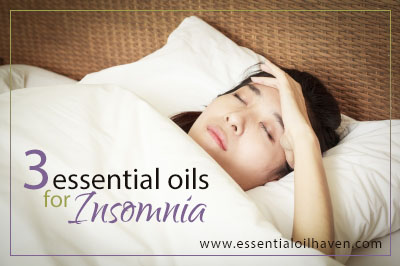 Getting better sleep is an extremely well talked about topic. Of course, seekers of more natural health and well-being will look to essential oils for better sleep. I'm not exception! I use my oils regularly before bedtime, and sometimes even into the night to make my sleep the best it can be.
Whether or not you're suffering from poor sleep, and to answer the question 'what is insomnia', it's easiest if you reflect on your own sleep experiences. Have you ever had a bad night's sleep that resulted in near physical exhaustion the next day? If you've ever been in bed trying to sleep, tossing and turning for what seems like the entire night, it's likely that you've experienced at least some level of insomnia.
Insomniacs can either have trouble getting to sleep, or can wake up multiple times throughout the night, never really getting any solid rest. And when they do actually get to sleep, it's only for a short period of time and is fitful, giving in to mental and physical exhaustion throughout their waking days.
Lack of sleep has detrimental effects on many aspects of a person's wake time. It affects your ability to concentrate, it has negative effects on your mood – making you short-tempered and temperamental and it can even affect your physical performance. What's worse is that all of these factors work together to play a damaging role in your personal and work relationships.
Unfortunately, in today's fast-paced world, insomnia is becoming more and more common. People are sleeping less and less each night but taking on more and more responsibilities.
What Causes Insomnia?
Environmental Causes: Sleeplessness may possibly be brought on by your environment. This could be things like noise, lighting, heat level, the sort of bed you sleep in, what you wear to bed and more. Some case in points might just also include a bedroom window that faces onto a bright streetlamp, a bedroom that is in near vicinity to a busy and noisy road, or could be excessively warm heating systems (or way too chilled central air conditioning). Other problems could include having a mattress that is excessively hard, or overly soft. Having pillows that don't cradle your head and neck adequately or having on bed clothes that are unduly restrictive.
Who Else Is In Your Bed? Certainly who you sleep with can have an effect also. If your loved one snores then you might probably have challenges sleeping. The same goes for leaving your bedroom door open for pets to (sporadically) join you under your covers – or decide it's time to leave the bed again at 4am.
Physiological causes of Insomnia: It's true! Your own individual body can often times conspire to prevent you sleeping, and in many instances you will most likely be its accomplice. If you have allergies then that can trigger you to have troubles sleeping. It's most likely no surprise that problems with pain can compel you difficulties getting to sleep, or in waking up when you don't need to.
You are what you eat! Your dietary practices can participate in how adequately you sleep, or don't sleep. Eating and drinking the wrong things late in the evening, or having an unsatisfactory diet plan in general, can also be a variable. A late night glass of red or white wine, ale or shot of whiskey, may support you to drop off when you first retire but there's a respectable risk it might result in you awaking midway through the night, or prematurely in the morning. Naturally there is also the chance that any stimulants you may be consuming could be inducing your sleeplessness.
Hormone imbalances and developments: Especially in ladies or teenagers, hormones may perhaps also play a part in insomnia.
Emotional Causes of Insomnia: Your feelings can truly play a part also.
Essential Oils To Help With Sleep
Everyone who first asks me which oil they should use for helping to get a better night's rest, I will have a few recommendations for. However, I also do always say that essential oils are an individual thing as well, and whether one particular oil works for you, might not say that it will work for the rest of your family and friends just the same. Each person's natural health is a very individual thing and you might have to try a few oils first until you find that perfect match for you and the results you're after.
Which Oils Help You Get Rid Of Sleeplessness?
1. Lavender Essential Oil
If you've been around essential oils for a while, you'll notice that Lavender keeps being mentioned everywhere for a variety of uses from relaxation to cleaning/disinfecting, and (in this article now), to help with sleeplessness or insomnia.

The truth is, Lavender really is an all-star essential oil. It is extremely versatile. It is most commonly known for it relaxing effects on the body and mind. With that, the main effect of lavender can be further summarized in an ability to eliminate nervous tension of all kinds. This means that lavender can help with relaxation; it can relieve pain symptoms, enhance blood circulation, disinfect the skin, and treat respiratory problems. Even the name lavender comes from the latin word "Lavare", which  means "to wash", derived from its particularly clean aroma.
Therapeutic-grade Lavender can do wonders for you on its own, and it is also very often a part of a sleep-aid blend such as Tranquility or as Sleep Tight. You can see this by reading the ingredient list on popular sleeping aid essential oil blends:
The Tranquility Blend Ingredients are: Lavender, Blood Orange, Frankincense, Bergamot, Valerian, German Chamomile. (details here)
The Sleep Tight Blend Ingredients are: Lavender, Spanish Marjoram, Ylang Ylang, Copaiba, Roman Chamomile, Rue, Sandalwood (details here)
Overall, I'm personally a firm believer that the first oil you should try for insomnia, would be Lavender.
2. Roman Chamomile Essential Oil

Chamomile essential oil comes in a few different varieties (Blue Chamomile, Roman Chamomile, German Chamomile, Moroccan Chamomile,..) so please make sure that for this purpose, you get Roman Chamomile as it is the best for acting as a calming agent and the most effective one to use for insomnia.
Roman Chamomile is an ancient herb that can help with your sleeplessness caused from chronic stress, headaches or nervous disorders. It is a great choice to help you relax and prepare for sleep. Chamomile can also aid the efficiency of your digestive function, making this oil especially handy when suspecting that your sleeplessness might also have a relation to some digestive problems. Combined with Lavender above, Roman Chamomile Oil is a powerful and effective choice of a natural sleep aid treatment.
3. Sweet Marjoram Essential Oil
Here as well, you need to select the correct variety of Marjoram oil for insomnia as there are a few different plants/oils that go by the simple name of 'marjoram' only. The recommended variety is Sweet Marjoram because it is said to have a calming and sedating action on the nervous system, which can certainly help when trying to go to sleep. Sweet Marjoram can also help lower blood pressure, ease hyperactivity, and soothe feelings of grief, loneliness and rejection – all of which can add to a person's suffering of insomnia.
Like lavender and roman chamomile essential oils, sweet marjoram essential oil combined together with the previous oils can produce a highly effective synergistic blend for insomnia. Blended these three oils in different proportions to suit your personal preferences for fragrance. Regardless on how you blend them together, you should certainly be able to start feeling the benefit of a better nights sleep after you use these oils.
How Should I Use Essential Oils Before Going To Sleep?
I'm often asked, "Well, now how exactly do I make use of these recommended oils as you say?" Below are a few of the best ways to use the oils you chose before bed time.
First off though, and this is an always ALWAYS rule for me, NEVER ingest any essential oils. Regardless of what essential oil companies say, and what you may have heard around the internet, I still think there are serious health risks to ingesting essential oils, and I will soon write an article dedicated to just this topic. I never ingest any oils myself, my aromatherapy-certified friends agree, and I will never recommend this to you either. ALWAYS DILUTE essential oils with water (in a diffuser), or with a carrier oil (for topical application).
That said, here's what you can do to enjoy these oils.
Mix a bit of a carrier oil together with the droplets of lavender, sweet marjoram and/or roman chamomile essential oil, and massage this mixture into and onto the bottoms of your feet. Why onto the bottom of your feet? In short, because there are a lot of healing areas and reflexology-related charts and benefits associated with this area of our bodies. Read more information on this here.
Use an essential oil diffuser such as the popular PureSpa Diffuser or my personal favourite, the ECVISION Bamboo Diffuser to distribute the fragrance of these essential oils throughout your bedroom. Follow the instructions for your particular diffuser unit, and you'll breathe-in the wellness benefits without further effort from your part.
A Few Sleep-Blend Recipes
Mixing essential oils at home is becoming a more and more popular practice. It makes sense – once you've tried out a few aromas and have honed in on your favorites, the next logical step is to wonder whether or not you can blend these oils together and enjoy your two or three or four favorite smells all at once!
Surely, this can be done and it is absolutely not rocket-science. Well, if you want to get scientific about it, you can, and surely there are chemical details to each oil that goes far beyond the scope and interest of everyday essential oil use. But basically, if you're mixing the oils right just before you're ready to use them, you don't need to concern yourself with the technical details about oils and their chemical properties. Just mix'n'match – and enjoy!
Recipe 1
Works best for insomnia caused due to anxiety:
2 drop of Roman Chamomile
2 drops of Sweet Marjoram
2 drops of Lavender
10 ml Carrier Oil
Instructions: Massage this blend onto your feet, or omit the carrier oil and diffuse in your essential oil diffuser.
Recipe 2
Works best for insomnia caused due to aching or stiff/tight muscles:
1 drop Rosemary
3 drops Eucalyptus
2 drops Lavender
10 ml Carrier Oil
Instructions: Massage this blend onto your feet, use for massage of the affected tight muscle area, or omit the carrier oil and diffuse in your essential oil diffuser.
Recipe 3
Works best for insomnia caused due to stress and headaches:
1 drop Sweet Orange
1 drop Lavender
2 drops Geranium
10 ml Carrier Oil
Instructions: Massage this blend onto your feet, your neck/forehead/shoulders, or omit the carrier oil and diffuse in your essential oil diffuser.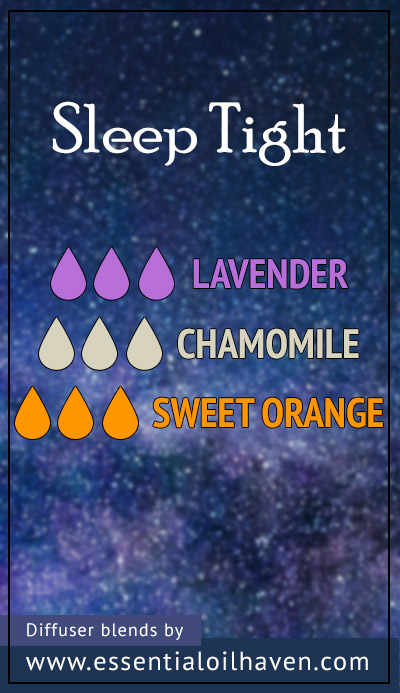 Recipe 4
Works best for insomnia caused due to nausea.
2 drops of Sweet Orange
2 drops of Peppermint
10 ml Carrier Oil
Instructions: Massage this blend onto your feet, your stomach, or omit the carrier oil and diffuse in your essential oil diffuser.
Recipe 5 – "Sleep Tight"
Works to assist with the regulation of sleeping patterns or chronic fatigue symptoms.
3 drops of Lavender
3 drops of Roman Chamomile
3 drops of Sweet Orange
10 ml Carrier Oil
Instructions: Massage this blend onto your feet, chest or throat areas; or omit the carrier oil and diffuse in your essential oil diffuser.
Thanks for reading, and sleep well!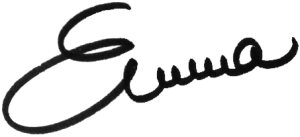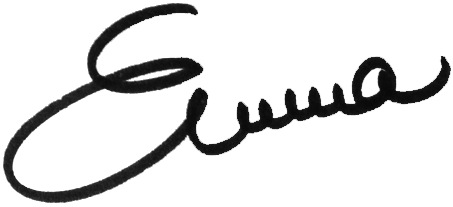 Title image courtesy of FrameAngel at freedigitalphotos.net
Further Reading
50 Sleep Tips That Will Make You Fall Asleep In 7 Minutes Or Less