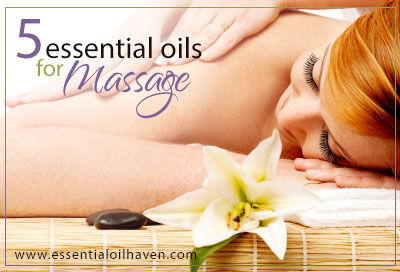 I am pretty sure that we all feel it sometimes – the stress becoming too much to handle and it feels like it's draining the life out of us. Don't be too hard on yourself! When you feel stress and tiredness taking over, find some time to give yourself a treat!
It does not have to be something big and expensive, you don't have to have a weekend getaway to Hawaii or somewhere out of town, even just a little time spend all by yourself, doing something that you love or something that you know can relax you is already enough.
Even just by treating yourself to a slice of your favorite cake, reading a good book while lying down on your bed or even just sitting all by yourself in a place that is peaceful, you're already giving your body a chance to recover from stress.
But when you feel like your whole body is aching from all the stress of your everyday life, there is one treat that you can best give to yourself and that is to go for a good essential oils massage therapy session.
If you are looking for something to do to erase all the traces of stress and tiresome days not only in your body but also in your mind, you can never really go wrong with a good massage.
How Do I Use Essential Oils For Massage Therapy?
In a massage setting, essential oils are blended together with essential oil carrier oils. The carrier oil helps the essential oils get absorbed by your skin without the risk of being too strong and possibly burn you, as it might if you used just the highly concentrated essential oils on their own. Essential oils are well known for their good effects to your overall health and well-being.  Any massage experience can really be made a hundred times better if you use good massage carrier oil combined with an appropriate essential oil. The health benefits will stack up multiple times over!
The 5 Best Essential Oils for A Most Relaxing Aromatherapy Massage
What is the perfect partner of a massage? Good massage oil, of course! As explained above, this consists of a carrier oil massage oil base, plus adding a few drops of the essential oil of your choice.
Some of the best essential oils to be used for massaging due to their inherent relaxing and soothing properties, are:
1. Hinoki Essential Oil
Coming from the Japanese Cypress or the Chamaecyparis obtusa, the Honoki Essential Oil brings about a spicy yet lemony aroma that's resistant to rotting and comes in a light pinkish brown color. Since this essential oil comes from high quality timber that's considered to be one of the Five Sacred Trees of Kiso, Hinoki is known for being used to build castles, temples and a lot more traditional structures. As for the oil, the Hinoki is known to bring an energizing feeling that relaxes the body when applied, calming the nerves and even relieving periods of brief agitation.
2. Angelica Essential Oil
Looking for something to soothe and relax both your nerves and muscles? Then the Angelica Essential Oil is just the perfect thing to use for a good massage. Back in Germany, the Angelica Essential Oil was said to be the "Oil of Angels" because it was able to calm the nerves, promote happiness and even help in bringing a peaceful sleep for those who are suffering from insomnia. The traditional practitioners also used this essential oil as a digestive tonic, expectorant and stimulant. Today, the Angelica Essential Oil is best known for its soothing effects, making it perfect for relieving pain and stress.
Available For $10.95 On Amazon
3. Geranium Essential Oil
Coming from geranium or Pelargonium graveolens, the Geranium Essential Oil is known for its relaxing and uplifting effects. The flowery fragrance that comes along with this essential oil just adds to the relaxing effect, making it good to use for massage therapy. This essential oil is also good for the skin and its aroma is excellent to use when it comes to spas. In traditional medicine, geranium was also used to promote better circulation, improve the nervous system, and even revitalize the body tissues. Geranium Essential Oils have different varieties and formulations today, having a variety of blends that make it perfect to relieve the stress for the muscles.
4. Lavender Essential Oil
The Lavender Essential Oil is one of the most popular essential oils out in the market and for good reason too. This essential oil has a fresh and sweet aroma that brings about a refreshing scent and soothing atmosphere. Considered as one of the most versatile essential oils, you should always keep a supply of Lavender Essential Oil in stock. Lavender provides big help when it comes to helping the body to adapt to stress, making it great for essential oil massage therapy. It can help in relaxation and promote sleep, boosting stamina and energy levels as well.
5. Coriander Essential Oil
Coming from the Cilantro plant, the Coriander Essential Oil is sweet and warm, bringing a relaxing and soothing atmosphere when used. This just makes the Coriander Essential Oil perfect to be used during massaging. Aside from its relaxing effects, the Coriander Essential Oil is also known for promoting a healthy digestive system and circulatory system, even going as far as supporting a healthier pancreas. If you want a relaxing essential oil that also has benefits for your digestive system, the Coriander Essential Oil might just be for you.
$28.60 For A High-Quality 15 mL Bottle
If you're looking for essential oils to be used for your home or other massage practice, choosing out of these essential oil sents will definitely give you an  awesome oil blend that can bring relaxation and soothing effects on your body.
Further reading